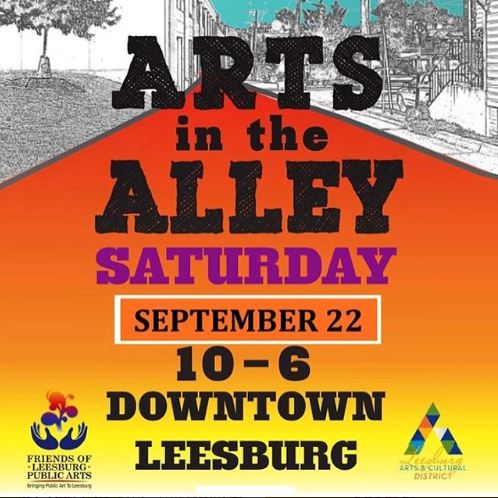 Come see my art at Arts in the Alley, Leesburg VA September 22
I'm pleased to announce I will be showcasing my artwork at the Leesburg VA Arts in the Alley September 22. I will be featuring my newest collection of Minis - 4"x 4" x 1.5" chunky paintings perfect for gift giving or adding a touch of original art to your home. Plus, I will be doing painting demos throughout the day and you can put your name in a hat for a painting giveaway. 
I hope you'll come watch me paint and ask about the products I use and techniques! I hope to meet many of my collectors there, so mark your calendars today.
Check this space for updates and my exact booth location.
The Second Annual Arts in the Alley Festival
September 22, 2018, 10am - 6pm
Historic Downtown Leesburg, VA
​
Featuring: ​

- Over 50 Arts and Craft Vendors from the Local Area

- Two stages of Live Bands

- Art Demonstrations

- Children's Art Activities

- Puppet Shows (10:30am and 11:30am)

- Live Auction (4-5pm DeLandtsheer Art Gallery)


This event will be located in Leesburg in the alley between town garage and the backs of businesses on King Street, between Loudoun and Market Streets.