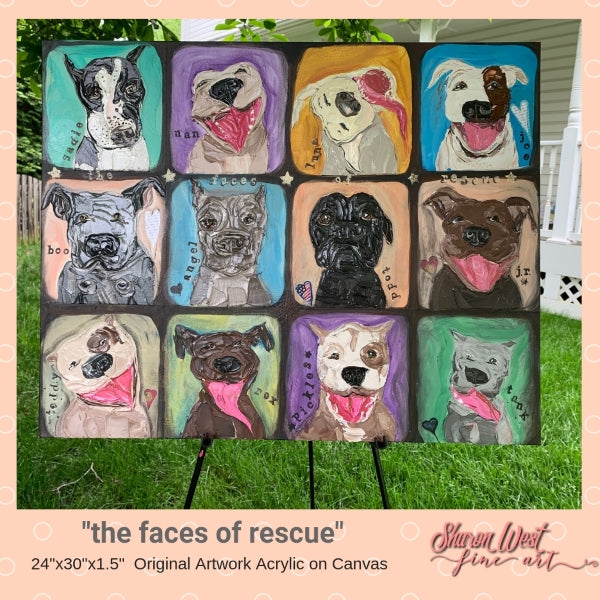 Check out my Donation Painting for Stand Up for Pits Foundation Fundraiser
Just finished a labor of love donation to benefit the Stand Up for Pits Foundation Fundraiser and stand up comedy show with comedian Rebecca Correy taking place May 19 in Arlington VA. It's no secret that pitties are near and dear to my heart, so I was happy to team up with the folks at Ring Dog Rescue in Richmond VA to donate my painting "The Faces of Rescue" to their auction. Ring Dog Rescue is a nonprofit organization that helps orphaned pit bulls and breed education.
I loved doing this large mixed media piece f(24"x30"x1.5") featuring actual rescue dogs and their big pittie smiles. I even did a quick video of it. If you are interested in helping the Stand Up for Pits Foundation, check out their website here. And a big shout out to Ring Dog Rescue for the great work they do! Here's their site.
To see the piece up close, watch my 30-second video here.