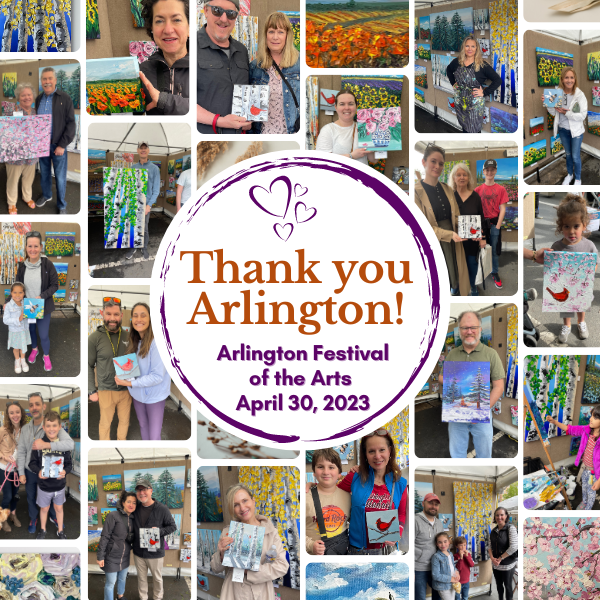 Arlington's April 29, 2023 Festival of the Arts was amazing
Attending the Arlington Fine Arts Festival in Arlington, VA was an absolute blast! Even though Sunday was rained out, I sold many of my new pieces and connected with passionate collectors and art enthusiasts all day Saturday.
It was inspiring to see their genuine interest in the stories behind my impasto painting techniques and unique style of artwork. Sharing my own artistic journey was fulfilling, and their support fueled my artistic fire. The festival also showcased a diverse range of artistic expressions, exposing me to new ideas and perspectives.
However, the true highlight was the connections I made. Meeting fellow artists, engaging with collectors, and interacting with art fans was incredibly rewarding. It reminded me of the joy that comes from sharing art with others. The love and support I received were indescribable.
I can't wait for the next festival in Rockville at the VisArts Fine Arts Festival May 6 & 7, as these experiences remind me of the magic that happens when art and people come together. Here's to more unforgettable moments!